-------
1-3-20 HAPPY NEW YEAR ROADDOGS!!!!
We made it. Long year busy with some thngs and not for others. We re still behind bringing you everything we have seen the last couple of years but it is on iits way soon. I am hoping this year will bring us closer to the bucket trip "Roaddog goes to Italy" Won't that be fun. We have been planning that trip for a while and it will require a whole month wandering around the BOOT. Keep your fingers crossed for that one.
In the meantime we have hit that time once again for our diet, It has been 5 years since we did the last 50 pound drop and it is time for that again. We will be posting the progress and how we do it online.
-------
12-23-19 We have added a couple of new names to the honorary Roaddogs board. Our dear friend #mizblack who was hanging with us most of the summer at the beach and her son Elijah endured a quick run to Vegas with us over the weekend. When I say a quick run, I mean a quick run, First time in history the old roaddog did not make some sort of wager. We did make it to Red Rock Canyon though and this picture is all I have to show for it.


----------
8-22-19 Tomorrow is the big day. Start of a long weekend and we will be spending it aboard the Coast Starliner. This train goes through much of the state of California and Oregon that we have explored and shown you before but this time from a whole new perspective.
Here is a sneak peek at the key west trip. Coming soon!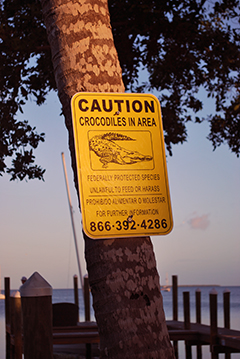 ----------
8-14-19 We are still working on that Key West trip and will have it online soon. In the meantime I thought I should announce a new trip we are taking next week where we will board Amtrak's Coast Starliner for a run up the California coast and into the heartland of Oregon. Should be a lot of fun. The plan is to board at Union Station in Los Angeles Friday morning to Eugene Oregon where we will have lunch with Mike Allred the comic book legend on Saturday afternoon and then back on the train for a return trip to L.A. We are really looking forward to it.
----------
7-6-19 At long last I just added the last of the Great American Eclipse Adventure. I cannot believe it took that long. Hope you enjoy it. Next up the Key West trip we took last year. I have Solved the camera and drone problems I have been having so we should be able to get things out a bit more timely.
Great American Eclipse
----------
4-30-19 Just published our 20 year advertisement on youtube. I cannot believe we have been at it for 20 years. Check out the new video here.
20 years of Roaddogs
----------
4-15-19 After 3 plus months of nothing but work, work, work Miss Lynn and I found ourselves with a couple of unexpected days off so we took a quick trip to Yosemite. At first I was a little concerned it was too early in the season and it might be too cold but luckily that was not the case and what a beautiful time it was. We will have it online soon but in the meantime checkout the sunrise we filmed yesterday. This and the sunset the night before are both in the sunrises/sunsets section here at Roaddogs.
Sunrise in Yosemite
----------
1-1-2019 Welcome to a new year. We just added the base for the Jamaica trip. We will be adding more to it but the base story is online now. I hope you enjoy.
Roaddog goes to Jamaica
----------